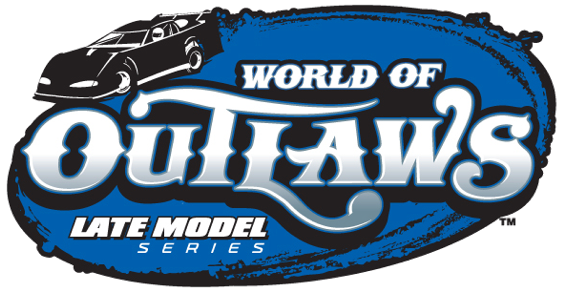 The World of Outlaws Craftsman Late Model Series returns to Tazewell Speedway on Saturday, April 9. The $10,000 to win race is presented by Ray Varner Ford of Clinton, Tennessee.
Defending series champion Shane Clanton, current points leader Josh Richards, Rick Eckert, Brian Shirley, Steve Casebolt, and many others are part of the World of Outlaws series that will be zipping around the high banks of Tazewell Speedway.
Regional favorites such as Vic Hill, Steve Smith, Jeff Wolfenbarger, and Stacy Boles will also be at Tazewell to take on the stars of the World of Outlaws Craftsman Late Model Series.
Last year's race saw a thrilling finish as Billy Ogle Jr. passed Josh Richards on the final lap to take the win. Another wild finish could take place on Saturday, April 9.
Other classes will also be racing to make it a night full of racing excitement.
Pit gates open at 3:00 and grandstand gates open at 4:00. Racing will begin at 7:30. Ticket prices and other information can be found on the track's web site at www.TazewellSpeedway.net.
The Tazewell Motor Lodge is the official host hotel for Tazewell Speedway. Click here for their web site or call 423-626-7229 to make a reservation.
Ray Varner Ford is the sponsor of the World of Outlaws event at Tazewell Speedway and is one of the top selling Ford dealers in the area. Ray Varner Ford is located at 2026 N. Charles G. Seivers Blvd. in Clinton, Tennessee. Ray Varner Ford has been selling and servicing Fords in east Tennessee for years, plus they have a full line of quality pre-owned vehicles. Visit them today for sales, service, or parts. Call them at 865-457-0704 or visit them online at www.rayvarnerford.com.
Tazewell Speedway is located just two miles northwest of Tazewell, Tennessee. Going north on US 25-E, turn right and then left onto Bacchus Rd, and then 1.8 miles north, then .8 miles west and the race track is located on the left. For additional information, visit
www.TazewellSpeedway.net
or call 423-626-2222. For more series information on the World of Outlaws Late Model Series, visit www.woolms or call the series office at 1-704-795-RACE (7223).