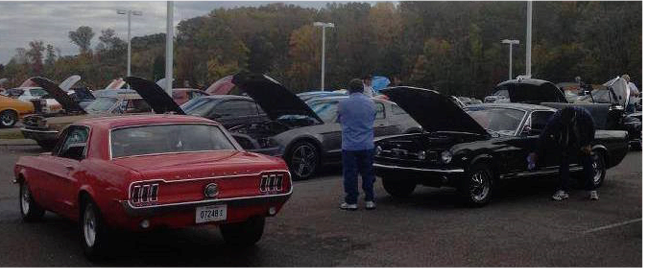 Join us this Saturday at Ray Varner Ford for the 26th Annual Tennessee Valley Mustang Club's All Ford Car Show! Registration begins at 8am and continues until noon. Judging begins at 1pm and continues until 5pm, with prizes awarded after that. There will be food vendors and plenty of amazing vehicles.
Registration is $30. Ray Varner Ford is a proud sponsor, along with SEC Electric, Clark Automotive, Dr. Donald Wegener, Sevierville Welding Supply, Setel, and DNR. Learn more at the Club Facebook Page.
On Saturday at Ray Varner Ford, you can also check out the Wood Brothers #21 Ford Fusion driven by Ryan Blaney which will be here on display as part of the show, See you Saturday!